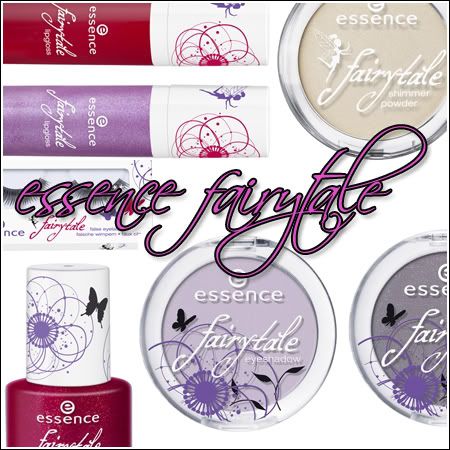 Essence has launched their Fairytale LE. When I saw the presspics, it wasn't the most awesome LE I could think of, but I'm really starting to dig sparkly and foily polishes so that's a good one for me. The colors look quite alike and like usual, there are a couple dupes of other LE's. Think
Sparkling Dawn
and Purple Diamond.
Once Upon A Time & Tinka's Dress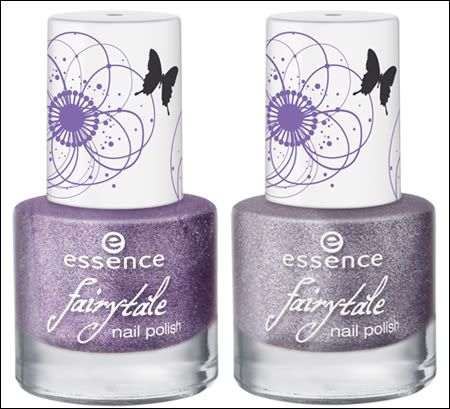 Fairy Berry & Humpty Dumpty (need this one only for the name!)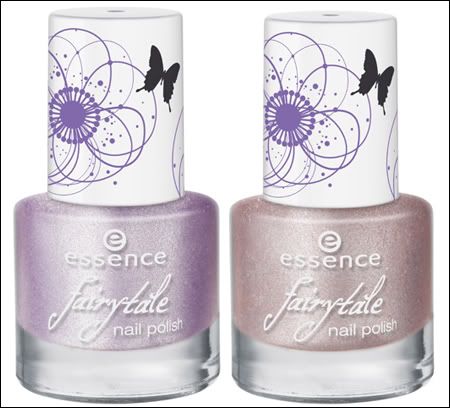 Welcome To The Wonderland & Pixie Dust
I've seen
swatches,
(they deserve the publicity) and hey, they look even better than the presspics! You should do that too Catrice! The metallics for instance! (though Essence and Catrice are produced by the same manufacturer.) I also really like the cute fairytale names that give me the feeling of being a little girl again.
I was on a no-buy since a friend of mine started counting my polishes last weekend. The conclusion: I have about 60 polishes more than I thought. So that means no swapping and no buying (at least I'll try) for the next month. Maybe Santa will get me some Fairytale LE's :')